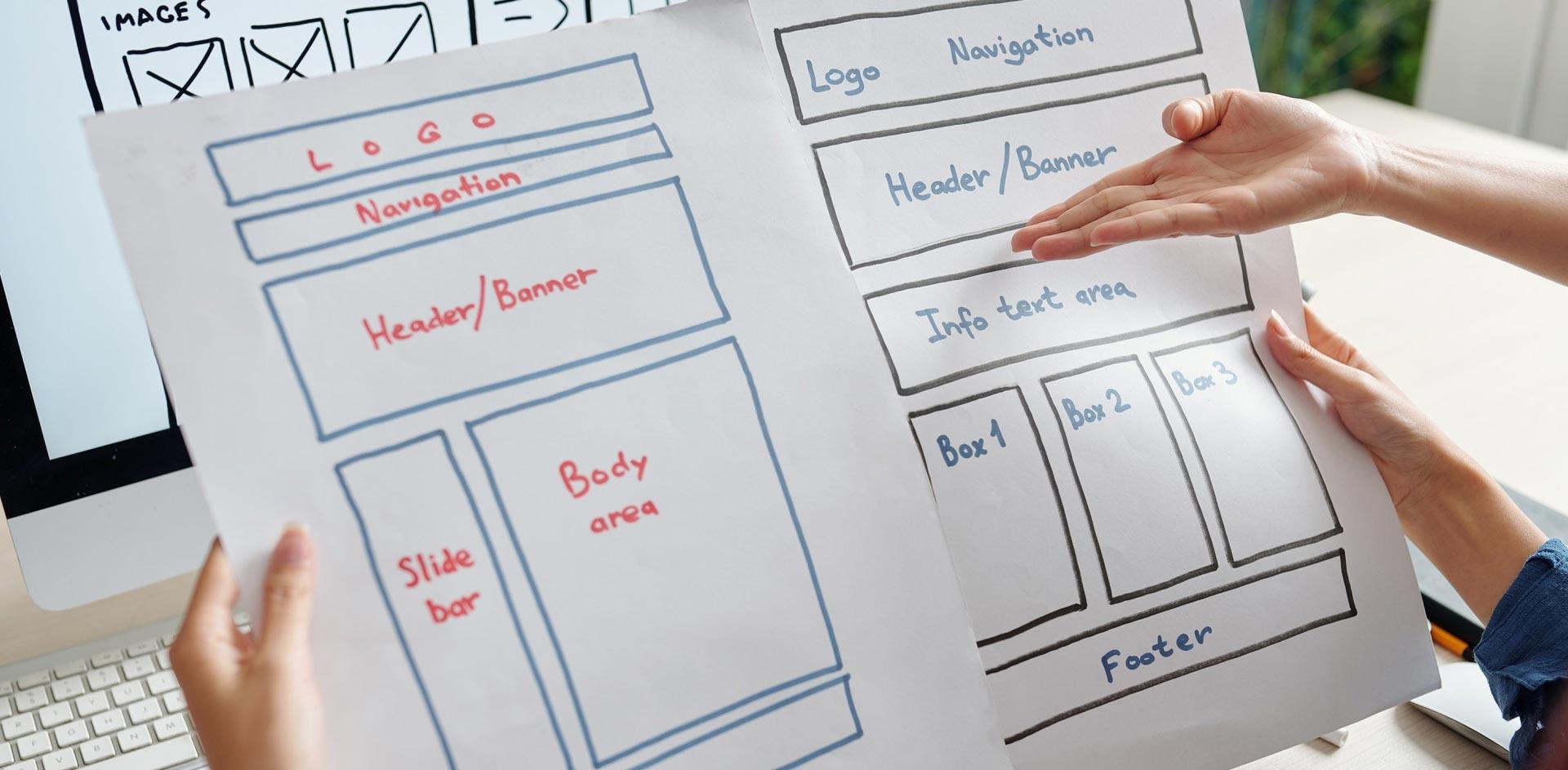 UI/UX Design
Solutions
Intuitive and Creative Web & Mobile Apps. Impactful Designs for Business Success
We provide comprehensive UI/UX design services to create engaging and user friendly digital experiences.
Our team of skilled designers and UX experts is dedicated to crafting interfaces that not only look visually stunning but also prioritise usability and seamless interactions.
With our UI/UX design service, we strive to create visually appealing, intuitive, and user-friendly designs that enhance the overall user experience and help you achieve your business goals.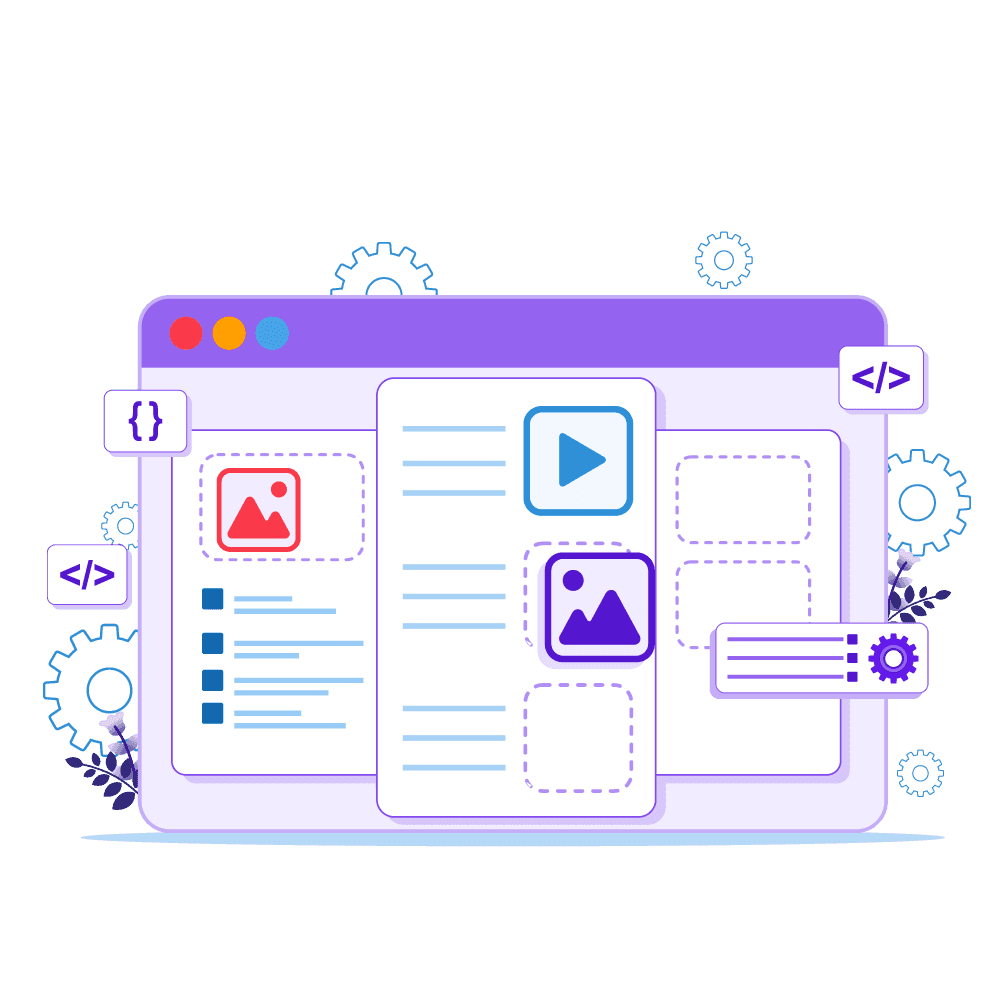 Our UI/UX
Services
We offer best-in-class UX/UI design services that drive user engagement, boost conversions, and cater to your specific needs.
User Interface (UI) Design

We focus on designing user-friendly interfaces that are intuitive, easy to navigate, and visually pleasing. Our UI designs consider usability best practices and optimise the user interactions to create a seamless experience.

User Experience (UX) Design

We prioritise user-centric design by understanding user goals and tailoring the experience to meet their needs. Our UX design approach aims to create meaningful and enjoyable interactions that keep users engaged.

User/Customer Journey Map

Our User/Customer Journey service focuses on understanding and optimising the path users or customers take when interacting with your digital product or website.

Visual Design

Our designers focus on creating visually appealing interfaces that align with your brand identity and captivate users. We pay attention to typography, color schemes, iconography, and imagery to create a cohesive and visually engaging user interface.

Wireframes and Prototyping

We use modern technologies to create a logical structure and interactive prototypes that meet your business goals — whether it is to validate your ideas, secure funding, or explore your unique selling point.

User Research and Analysis

We conduct thorough user research to understand your target audience, their needs, behaviors, and preferences. This data-driven approach helps us create designs that resonate with your users and enhance their overall experience.

UI/UX Audit

Enhance your digital product's UI/UX with our comprehensive audit. Gain valuable insights and actionable recommendations to improve user experience and optimise usability.
Why Choose Our UI & UX Design
Services?
Our UX/UI design services will help you create a digital product that meets user needs and delivers a great experience.
We have massive experience in offering UI UX design services and also knowledge of modern design trends and best practices.
We provide cost-effective pricing for UI/UX design services and ensure to work on a budget that is best for your business.
Our UI/UX design team leverages the top design tools to deliver modern and attractive designs for every business.
User-centric designs are at the core of our approach. We create user-friendly interfaces that are easy to navigate, resulting in increased engagement and high user satisfaction.
We tailor our UI/UX design services to meet your specific business requirements, that reflects your brand identity, target audience, and industry standards.
We constantly keep our clients in the loop to ensure we are going in the right direction and delivering a design that fulfils their business goals.
Our UI/UX Design
Process
Being a highly proficient UI/UX design services company, we rely on a thorough design process that guarantees high-quality digital solutions that are easy to use and look fantastic!
01. Research and Discovery
02. User Persona Development
03. Information Architecture
04. Wireframing and Prototyping
01. Research and Discovery
We start by understanding your business, target audience, and project goals. We conduct user research, competitor analysis, and gather insights to inform our design decisions.
02. User Persona Development
We create user personas that represent your target audience. These personas help us empathise with users, understand their needs, and design experiences tailored to their preferences.
03. Information Architecture
We focus on organising the content and structure of your digital product to ensure intuitive navigation and logical information hierarchy. We create wireframes and user flows to define the optimal user journey.
04. Wireframing and Prototyping
We translate the information architecture into visual representations through wireframes and interactive prototypes. This allows us to test and validate the usability and functionality of the design early on
05. Visual Design
Our talented designers craft visually appealing and engaging interfaces that align with your brand identity. We pay attention to typography, color schemes, imagery, and overall aesthetics to create a visually stunning experience.
06. Testing and Feedback
Design process complete? Not yet – our UX/UI design services have more to offer. We will thoroughly test the design, incorporate valuable feedback from the end-user, and make sure the final product is clearly laid out.
Mobile and Web App
UX/UI Design
At Dtads Studio, we cater to your distinctive requirements, whether you need a landing page designer for your website or a creative design for your mobile app.
Clean, clear, and clutter-free
Touch and gesture friendly
Specially tailored for small screen sizes
Intuitive navigation, learnable & memorable
Eye-catching, artistic design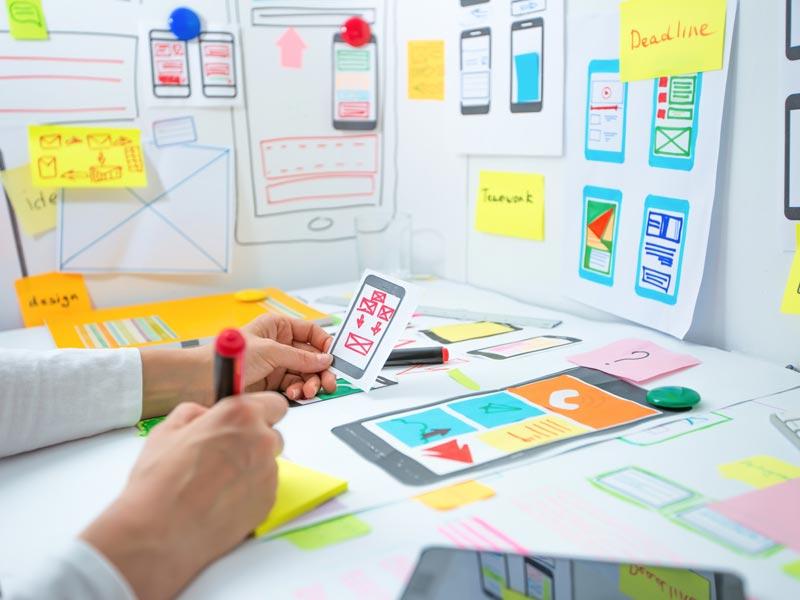 Full screen utilisation
Mobile-friendly
Highly responsive
Engaging designs
Well-structured layouts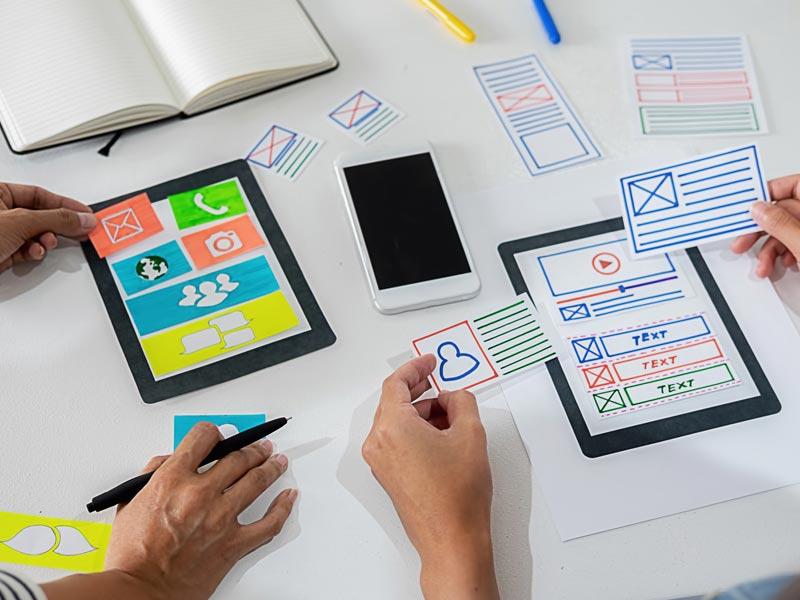 UX & UI Design Tools
Work It
Most
Frequent Questions
If you have any further questions or need more information, please don't hesitate to reach out to us.
How long does the UI/UX design process take?
What's the difference between UI and UX design?
What are the costs associated with your UI/UX design services?
Will my business benefit from UI/UX design services?
Can you work with existing design guidelines or brand identities?