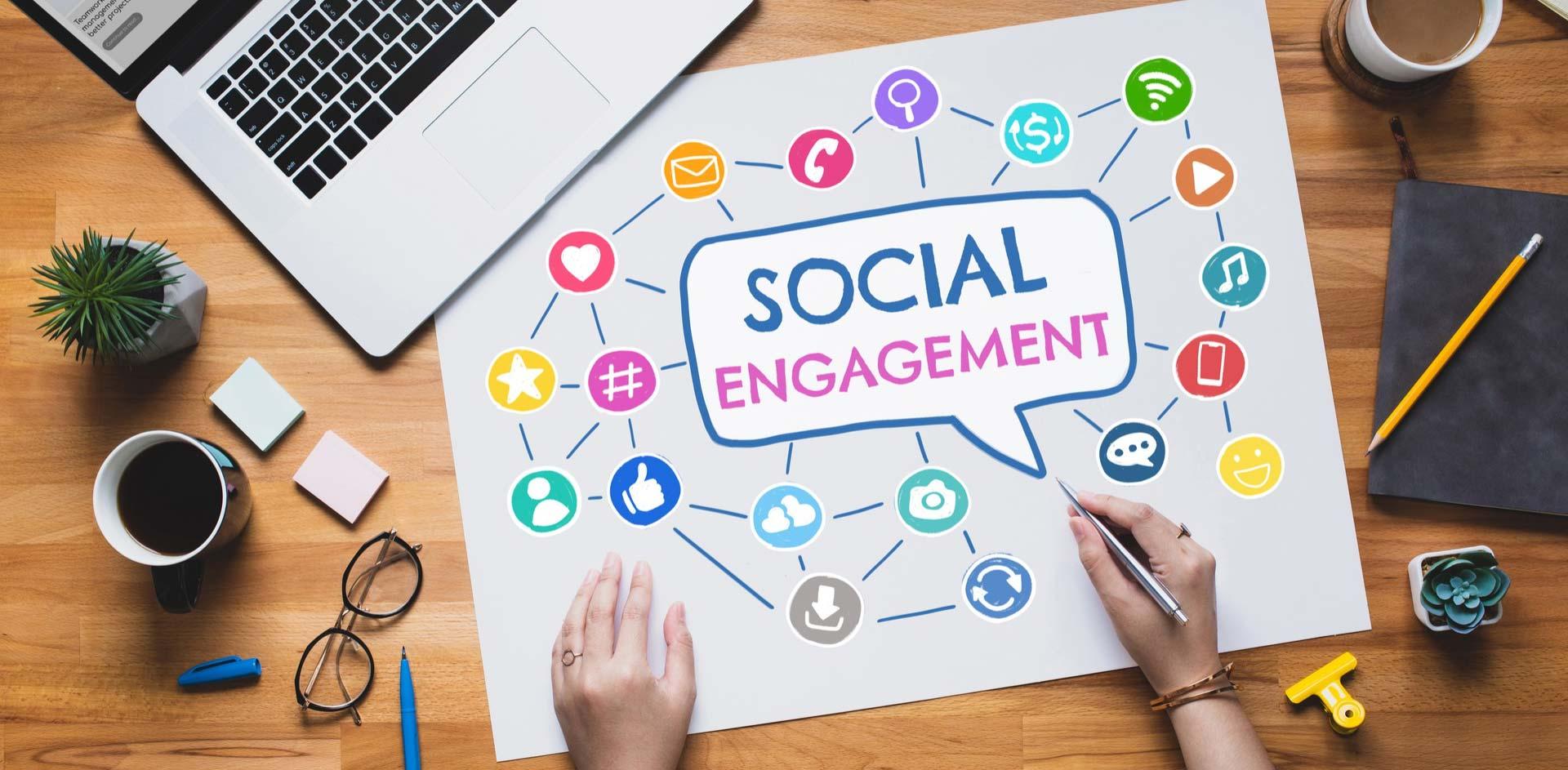 Social Media
Marketing
Boost brand awareness, engage your audience, and drive website traffic with effective social media marketing.
From crafting compelling content to implementing strategic campaigns, we have the expertise to help you connect with your target audience and drive meaningful engagement.
Get ready to elevate your social media game and achieve remarkable results for your business.
Our team of experts leverages their deep understanding of various social media platforms to create tailored strategies that align with your business goals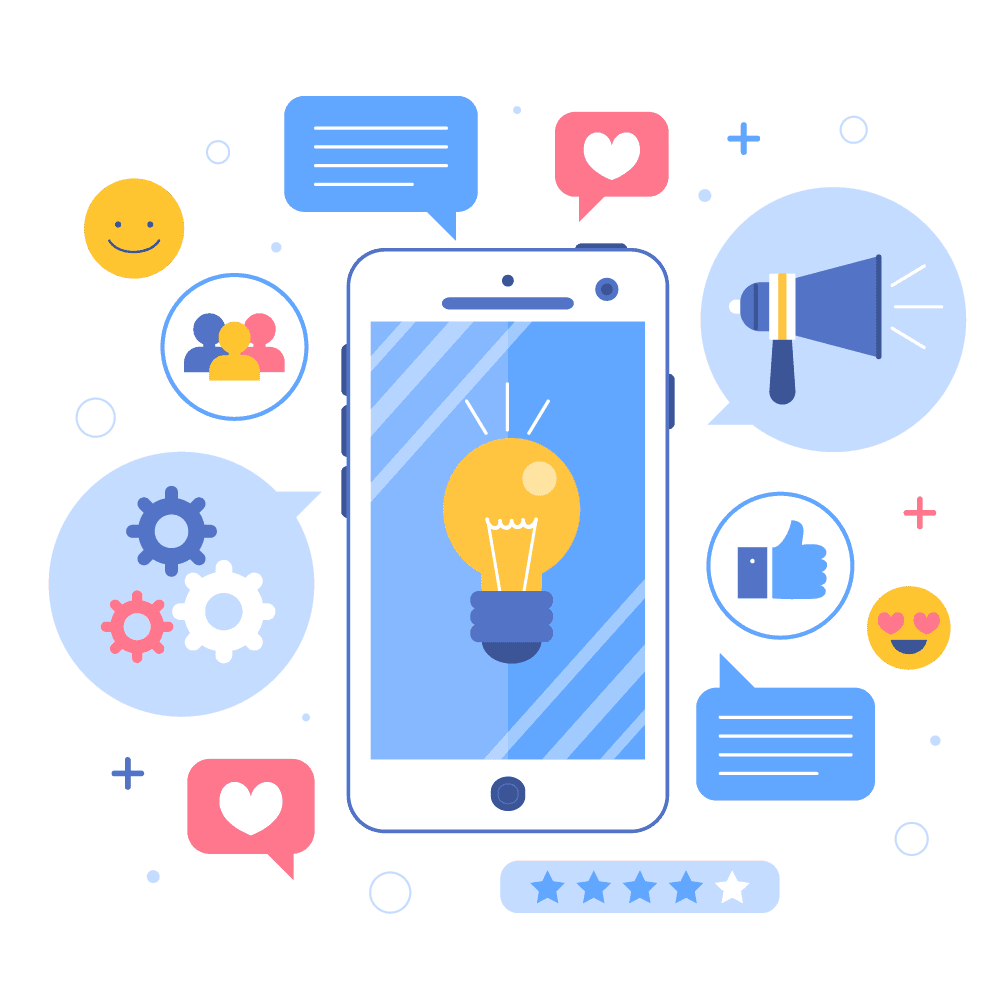 Here is what we deliver
At Dtads Studio, we offer comprehensive social media marketing services that are designed to help businesses grow their online presence, engage their target audience, and drive measurable results.
Social Media Management

We handle the day-to-day management of your social media accounts, including content scheduling, community engagement, and reputation management, to maintain a consistent and positive brand image.

Social media advertising

We design and execute targeted social media advertising campaigns to reach your ideal audience and maximise your return on investment.

Content Management

Our team of experienced content creators develops high-quality and engaging content tailored to each social media platform. We handle everything from writing compelling captions to designing visually appealing graphics and videos.

Facebook Marketing

We take care of all your Facebook marketing needs. From creating captivating pages and publishing engaging content to managing ads, analysing performance, and growing your followers, we've got you covered. With our expertise, you can maximise your Facebook presence and achieve your marketing goals.

Youtube Marketing

Maximise your YouTube marketing success with Dtads Studio. We excel in every aspect, from refining your target audience to crafting a comprehensive content marketing strategy.

Twitter Marketing

With our Twitter marketing strategies, we harness the power of trending hashtags and impactful language to establish your brand's authority.

LinkedIn Marketing

Unlock LinkedIn's power for your B2B success. We specialise in lead generation, website traffic, and brand visibility. With our expertise in strategy, campaign analysis, and more, we've got you covered. Maximise your impact with our LinkedIn marketing services.

Instagram Marketing

We can handle your Instagram account setup, content curation, hashtag list, community management, monthly analytics reports, and more. We've got your Instagram marketing needs covered.
Make an impact with Social Media Marketing
Potential Audience
4.2Billion
people worldwide use social media platforms
Mobile Experience
91%
of all social media users access social channels via mobile devices
Mobile Experience
54%
of social media users use social platforms to research products before making a purchase decision
Why choose our Social Media Marketing
Our team is available to offer guidance, answer your queries, and ensure that your social media advertising goals are met.
We have experience helping a lot of SMEs flourish and scale up in a really short period of time through our strategic efforts.
2
Target Audience Understanding
We'll also help you with important business directions from our data analysis findings to level up your game.
3
Optimise Social Accounts
Fill in your social profiles, create valuable content, use images & catchy headlines etc.
Be ahead of the curve in your methods and means by being relevant to your target crowd at all times with your offerings
We offer 360-degree digital marketing services that will meet all your expectations. Hire us now to see us in action for your benefit.
We tailor our services to meet your specific business goals, target audience, and industry niche, ensuring maximum effectiveness.
Our Social Media Marketing
Process
Our process is aimed to enhance your brand's visibility, engagement, and overall social media presence, driving tangible results and helping you achieve your business objectives.
01. Auditing
At the start of our work, we receive briefings from you and discuss a strategy that will create a community that best meets the needs of the target audience. We study your brand, products and services. We analyse competitors and reveal your advantages. We identify corporate, product and service selling points and transform them into creative solutions.
02. Plan
As a result, we prepare the main internal document of the company – the General plan, in which we determine the goal of the project, the main criteria for evaluating the work, the target audience, tools for attracting it and types of content that will best meet its needs.
03. Content
After the approval of the Plan – the strategy for the implementation of the project, we start to create a content plan. We make a content plan and approve it with you before publication.
04. Launch
After that we launch social media campaigns, monitor results and optimise. In the early stages we support your service and assist if you need to interact with customers through social media.
05. Analysis
During campaigns we create interim reports to optimize the campaign. In the final stage we create a detailed report with marketing data, analytics data and our suggestions.
Most
Frequent Questions
Here are some frequently asked questions (FAQs) about our email marketing service
What is social media marketing?
Why is social media marketing important?
How often should I post on social media?
How can social media help me grow my business?
Can I measure the success of my social media marketing efforts?