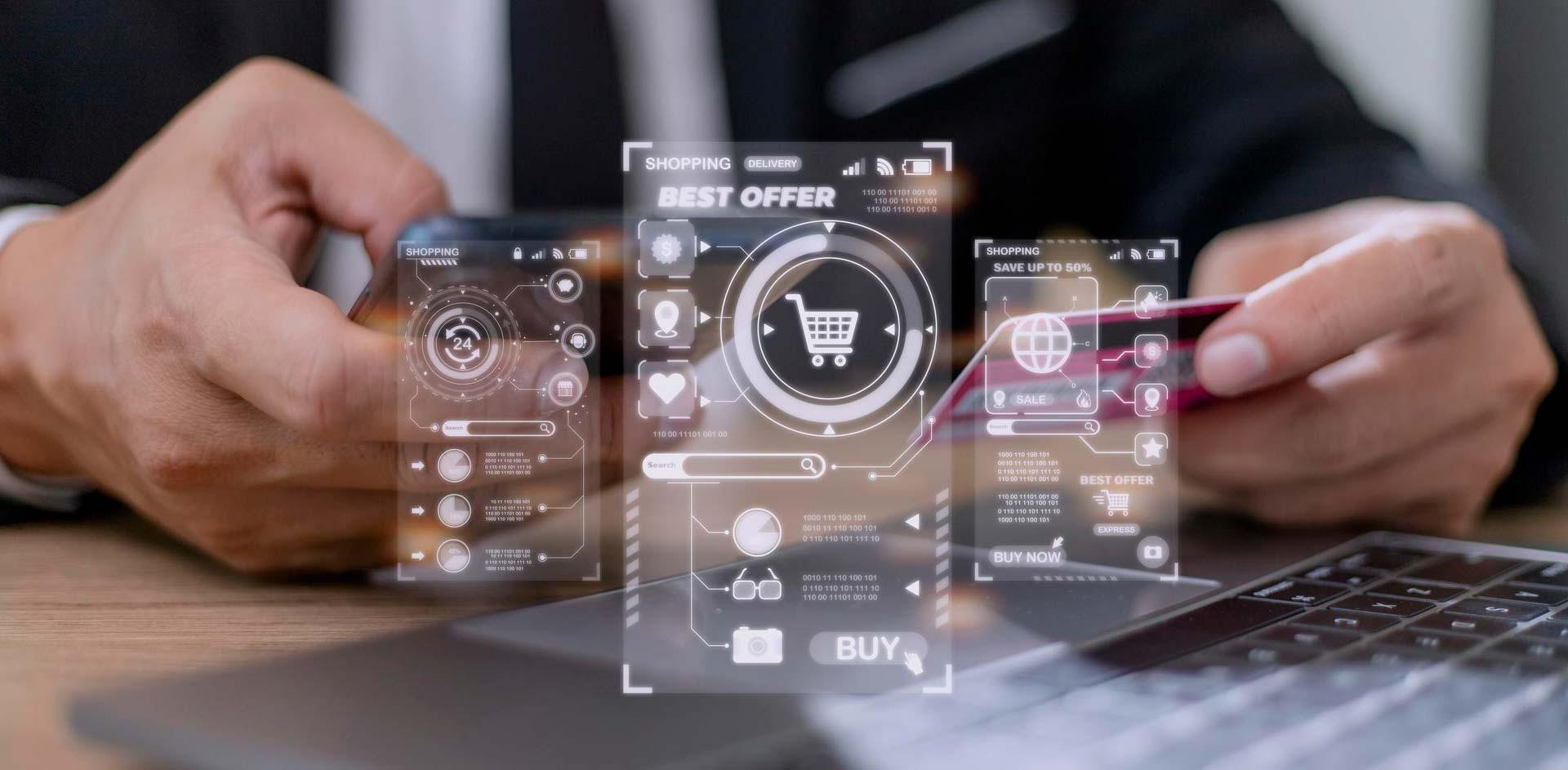 E-Commerce
Solutions
Smart e-commerce solutions that increases sales, attract repeat customers, and achieve digital success
We specialise in providing comprehensive e-commerce solutions designed to empower businesses in the digital marketplace.
Our tailored services encompass every aspect of establishing and enhancing your online store, ensuring a seamless and successful e-commerce journey.
We can help your e-commerce businesses grow revenue and expand your customer reach through an optimal combination of omnichannel presence, user-centric solutions, and know-your-customer tools.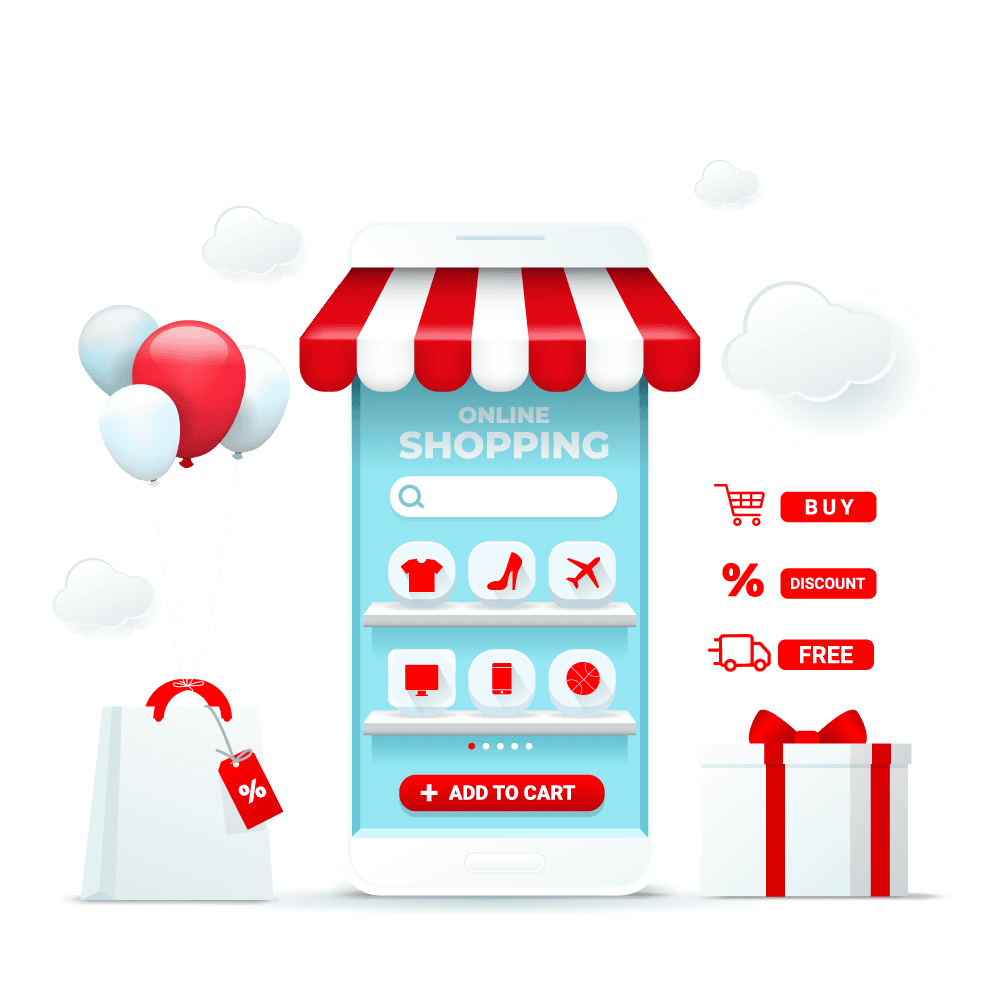 E-Commerce platforms we work with
Two approaches to e-commerce implementation: ready-made and custom-made
WooCommerce

We can develop your online store or transform your existing WordPress site into a highly customisable and sales-driven platform using this open-source plugin.

Shopify E-Commerce

We specialise in developing Shopify e-commerce websites with custom themes, responsive templates, and fully hosted solutions.

OpenCart E-Commerce

Build your online store using the OpenCart e-commerce platform, offering inventory management, order processing, and easy customisation options

Magento E-Commerce

We utilise Magento e-commerce platform to build websites with a flexible shopping cart system and comprehensive content and functionality for online stores.
Features We Can Create For Your E-Commerce
Why Choose Our E-Commerce Development
Solutions?
Our developers are equipped with necessary skill set to keep the e-commerce run smoothly.
It will allows your business to reach customers beyond geographical boundaries, expanding their customer base and market reach.
You have the freedom to manage your online shop from anywhere with an internet connection, whether it's an office, a coffee shop, or at home
Online stores are accessible round the clock, providing customers with the convenience of shopping at any time that suits them.
Experience seamless scalability and accommodate business growth without the need for significant infrastructure investments through our solution.
By utilising our solution, businesses can effectively lower overhead costs linked to physical stores, such as rent and staffing expenses.
Utilise powerful reporting tools to analyse your website's performance daily, weekly, or monthly, gaining valuable insights into its success.
Our E-Commerce Development
Process
01. Planning
We define the project scope, goals, and requirements. Conduct market research, analyse target audience, and determine key features and functionality needed for the e-commerce website.
02. Design
Create a visual design that aligns with your brand identity and user experience goals. Design the user interface, layout, and navigation structure. Develop wireframes and mock-ups to outline the website's look and feel.
03. Development
Build the e-commerce website using a suitable platform or custom development. Develop core features such as product listing, shopping cart, payment integration, and user account management. Ensure responsiveness and compatibility across various devices and browsers.
04. Content Creation
Generate compelling and SEO-friendly product descriptions, category pages, and other relevant content. Optimise content for search engines and integrate it into the website.
05. Testing
We conduct thorough testing to identify and fix any bugs, errors, or usability issues. Test the website's performance, security, responsiveness, and functionality across different scenarios.
06. Launch
We make the website publicly accessible and at this stage you can announce its launch. We usually monitor and resolve any initial issues that may arise after the launch.
E-Commerce Technologies We
Work It
Most
Frequent Questions
With the vast array of e-commerce software development services available, it's common to feel overwhelmed by the multitude of choices. Check out the most common question we've got so far from our customers.
Can you help me to choose a suitable e-commerce cms platform?
How long does it take to create an e-commerce website?
How much do eCommerce app development services cost?
Do you offer migration and update in e-commerce web design services?
Are your eCommerce website development SEO friendly?