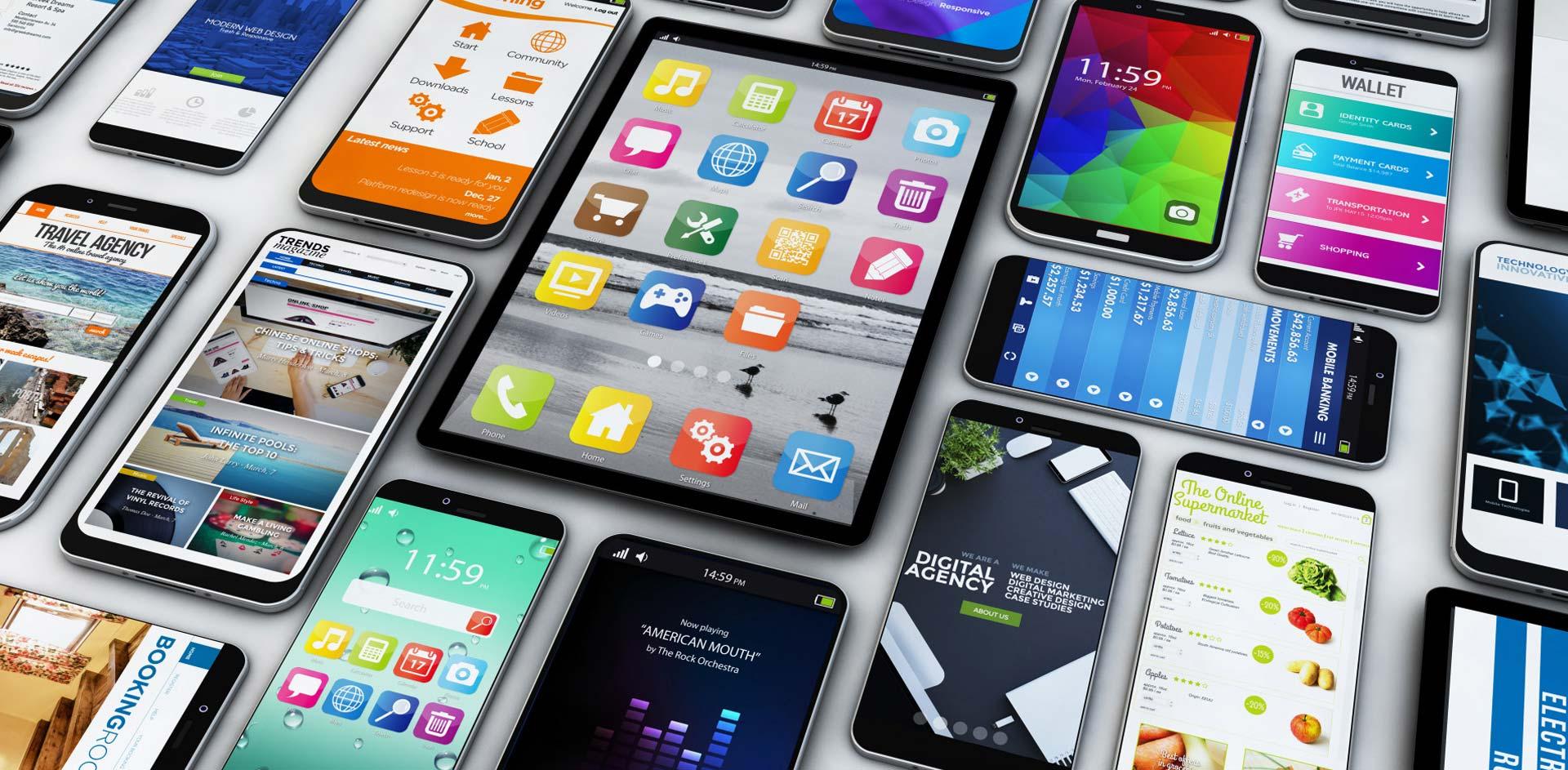 Mobile App
Solutions
Unlock the new potential of your business with our custom mobile app development solutions
We provide extensive mobile app development services suitable for funded startups to established business. We follow a complete app development cycle to create robust and fully functional apps for Android & iOS.
A robust mobile application is synonymous with enhanced customer engagement. Whether you are looking to revamp your existing mobile app or build a new one from scratch, we are here to help.
With expertise in both native (Android & iOS) and cross-platform app development, we are just one click away from bringing your vision to life.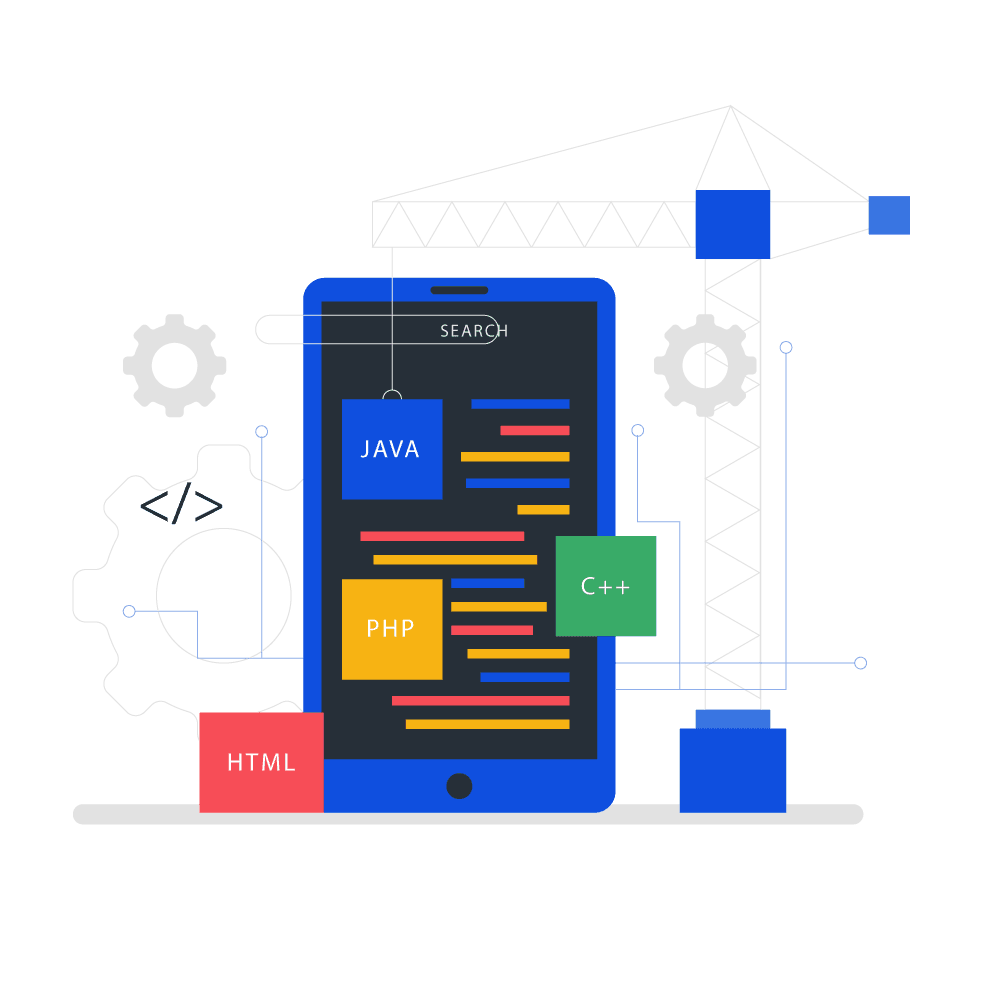 Mobile App Consulting

With a thorough analysis of your business needs, we offer practical guidance to support your mobile development endeavours. Our team will meticulously plan your mobile solution architecture and deliver a comprehensive development roadmap to meet your goals effectively.

Mobile App Development

Whether you seek to renovate your existing mobile app or create a brand new one, we've got you covered. Our proficient development team excels in both native and cross-platform (hybrid) app development, ensuring the perfect solution tailored to your needs.

Mobile App Upgrade

Let us refine your mobile application, enhancing its functionality. Modernise your apps, boosting performance and improving user experience with our team's assistance.

App Backend Development

The backend serves as a crucial component of a mobile app, responsible for storing, securing, and processing data. Our development team specialises in crafting secure backends to ensure the seamless functionality of your mobile app.
Why Choose Our Mobile App Development
Services?
Our highly skilled engineers are equipped with everything necessary to keep the app run smoothly.
We use the best-in-class technologies & tools to develop high-performing mobile apps.
We follow the latest security measures while building any app to protect business and personal data.
We test your code using suitable tools regularly and ensure that it remains stable for a long time.
We build a user-friendly mobile app that offers an excellent user experience right from start to finish.
We reuse code wherever possible in your mobile app to speed up the development process.
We develop a fully-functional app through which users can resolve all the problems efficiently.
Our Mobile Application Development
Process
01. Idea Definition
Ideas are the foundation of mobile application creation, determining the future success and relevance of your project. When you share your thoughts and desires with us, we provide tailored options for technical implementation. We meticulously considers each proposal, ensuring they align with the unique requirements of your project.
02. Analysis
Before diving into app development, we take the time to become industry experts in the field for which we are creating the product. We carefully analyse functionality, emerging trends, and the overall market landscape specific to mobile applications in that particular industry.

This comprehensive approach ensures we deliver a solution aligned with the industry's needs and current market conditions
03. Design & Prototyping
A precise definition of the problem's scope is vital for prototyping the concept, providing a strong foundation for the entire mobile app development process. Our attention is directed towards wireframes, workflows, and navigation to ensure optimal user experience. Subsequently, we crafts the visual appearance of the future mobile application, incorporating the client's preferences into the design.
04. Mobile Development
Throughout every stage of mobile app development, we maintain constant communication with you, ensuring transparency and collaboration. Our dedicated mobile development team takes into consideration the unique aspects of various devices, ensuring optimal performance and compatibility.
05. Testing & QA
Ensuring high-quality standards is a priority for us when it comes to verifying mobile applications. We meticulously test the app's performance, functionality, and usability across various devices to guarantee optimal quality.
06. Launch & Support
In the final stage, we publish your application to both Google Play and the App Store. We provide support for your application during the guarantee period, ensuring its smooth operation.

Additionally, upon your request, we offer assistance with app promotion and long-term support, catering to your specific needs.
Which Mobile App Platform Is For You?
Technologies We
Work It
Selecting the appropriate tech stack is paramount when embarking on a mobile application development journey. We understand the significance of using the right technology for each project, which is why we collaborate with frameworks and programming languages that bring out the full potential of your web app concept.
Most
Frequent Questions
The easiest way to answer most of these questions is to have an initial consultation to establish the size and shape of your app.
What technologies do you use for app development?
Does your fixed-price package include development for both iOS and Android?
How fast can I get a mobile app?
How much does mobile development service cost?
How can I be sure to get exactly what I want?